Variety of jasmine flowers from around the world!
More commonly known as Champangi in South India – Best known for its unique fragrance
Another South Indian variety of Jasmine – used in garland making
Arabian Jasmine flowers
Round Jasmine flowers – again used in garland making and hair decorations
Another variety of Jasmine flowers
Star Jasmine flowers
This thin lavender stemmed Jasmine flower is known for its aroma and is great for Jasmine tea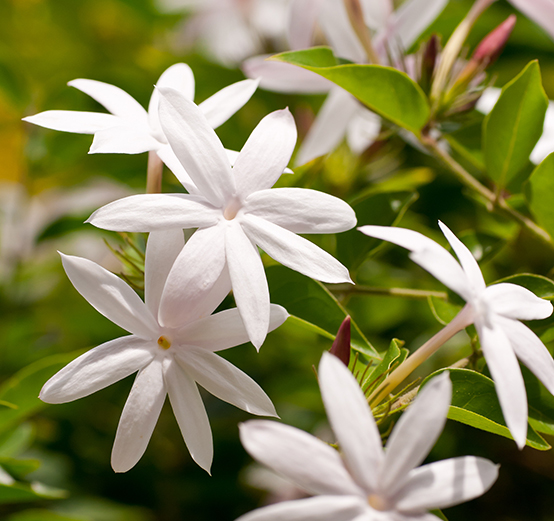 Round Jasmine used for tea production as well
Those who use the garlands made with Jasmines as hair accessories would love these 🙂
The below uses a different technique to tie it into a garland
Flowers, their fragrance have a way of filling our minds with peace! Especially jasmine flowers have a calming effect on our mind!