Mailboxes in the front yard are a matter of pride for many. Some of these mailboxes are funny & thought provoking!
With the spam mail and increasing number of flyers, this seems to be useful 🙂
Is it a tree or a look alike holding the mailbox – look again!
Mailbox carved out of wood… interesting!
Need to admire the nails in the stone carving 🙂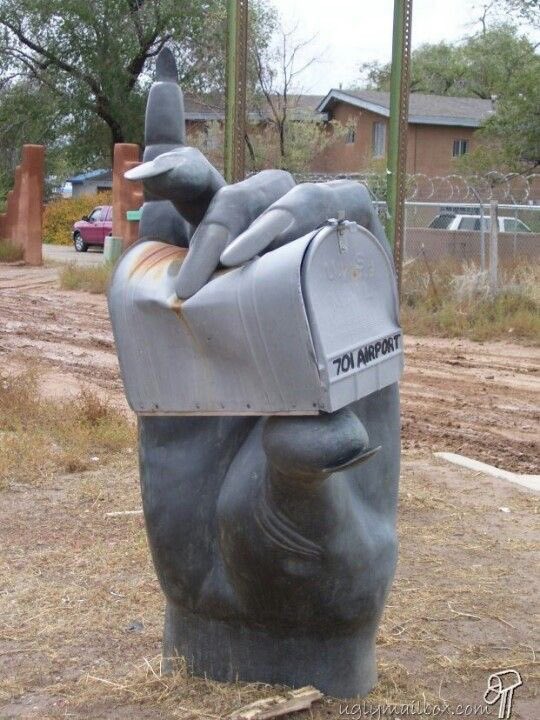 Perfect one for winter 🙂
Nice tropical designs
Log cabin mailboxes
House of Hammer 🙂
Love the decorative vines and flower bed around the mailbox!
Could not help but laugh at this one!
Mix of modern and vintage mailbox
Mailbox rooftop party 🙂
The way the mail box is designed, painted, crocheted, carved, decorated, built, handmade seems to speak volumes about the people living in those houses or communities 🙂
Do share any that have inspired you and share it in the comments!