After the first dose of vaccine and the body aches, soreness and rashes, we decided to not get vaccinated on the same day for the second dose!
Friends had suggested that the second dose was more painful than the first one!
So, after careful deliberation, although my shoulder still hurts, chose to have the rest of the family get the second dose so that I could help them recover before getting the second dose myself.
Best decision EVER! Phew 😅
How did we cross the second day?
Second day after the vaccine – everyone woke up with fever, severe body aches, sore arms, headaches and nausea.
Every hour some liquids or hot beverages and four small meals!
Started their day giving them half a banana each with a cup of hot beverage (coffee, tea, chocolate milk).
Everyone rested in the living room – constantly watching funny episodes of favorite series! Somehow, getting well seems to mean resting on the couch watching favorite episodes!
Between delirious ramblings, body aches, fever shooting up to 102, back to 100, again up to 103, slowly the day progresses between quick naps, hot food, funny comedy shows, healing music in the background, healthy meals and plenty of rest!
My head was hurting badly. So, put a pot of water to boil for steam inhaling. I needed to be well to be able to take care of them! Kept repeating that to myself multiple times!
Friends shared some prayers and chants to listen to! Brightened my day 🙏🏻
Lunch was mashed rice and lentils with mulligatawny soup and boiled potatoes.
Snacks
Left folks in the living room with water bottles a box of Reese's puffs. Perfect to keep snacking. Less work for me and quick and easy to munch & stay hydrated!
While I don't whether it is the best thing to eat when one is unwell, but it does help me support them with their snack requests!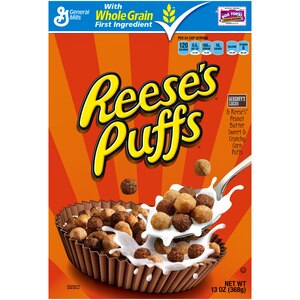 Stocked up on oranges before getting vaccinated. Orange wedges are quick to cut and easy to serve and eat!
A can of orange juice at room temperature always helps!
Oximeter
It is better to get a good one, else it creates unnecessary panic! Purchased one online recently, the readings were in 60s for both heart rate and oxygen levels, and 2 minutes later were in 120s both! So, got back to the good old checks and balances! If anyone is yawning a lot, their body lacks oxygen, so making them do a few breathing exercises! While the phase lasted for about half an hour, it was a zone where we panicked initially and then started laughing at the readings 😊
In a nutshell
Have a good thermometer and oximeter and use them effectively
Have fresh fruits – bananas, oranges to snack
Stock up on your staple food that you eat while unwell
Plenty of rest
Have water bottles or pitchers close by and make sure you have a goal to drink water & stay hydrated
Cooking a meal ahead of schedule and having a few snacks in the pantry helps
Be willing to play it by the ear and adapt as the day progresses!
Praying and hoping for a speedy recovery!