Getting into the habit of donating is an acquired skill. Setting up some simple processes helps us easily get there. Sharing what has worked for me over years!
Donating clothes
Every other month, there will be some event in your community that seeks old or light used clothes for charity. While fundraising is essential for the community, being organized about what you can and want to donate can make it easier for you.
Assign one clothes hamper at home for donations. While you can keep one per room, and one in every closet, too many will not make it tempting to actually take the next step and give it away. Start with one & get into the habit of putting the old and donatable clothes in it.
Whenever it gets filled up, put it in a box and ship it to Salvationarmy. Amazon pickup for local charities works as well. Look for local school PTO fundraisers, volunteer groups, religious groups. Drop off the clothes.
There are some clothes donation stations that exist near churches or outlets. Look for them & put your bags in it (if you do not want to wait for the next fundraiser).
Donating shoes
Most of the fundraisers collect old and reusable shoes. Start keeping your old shoes (or the ones you do not wish to wear again) on one side of your shoe rack. If you need more space, put your old ones in an Amazon box and pile up your shoes in it. You will find it easier to give it away.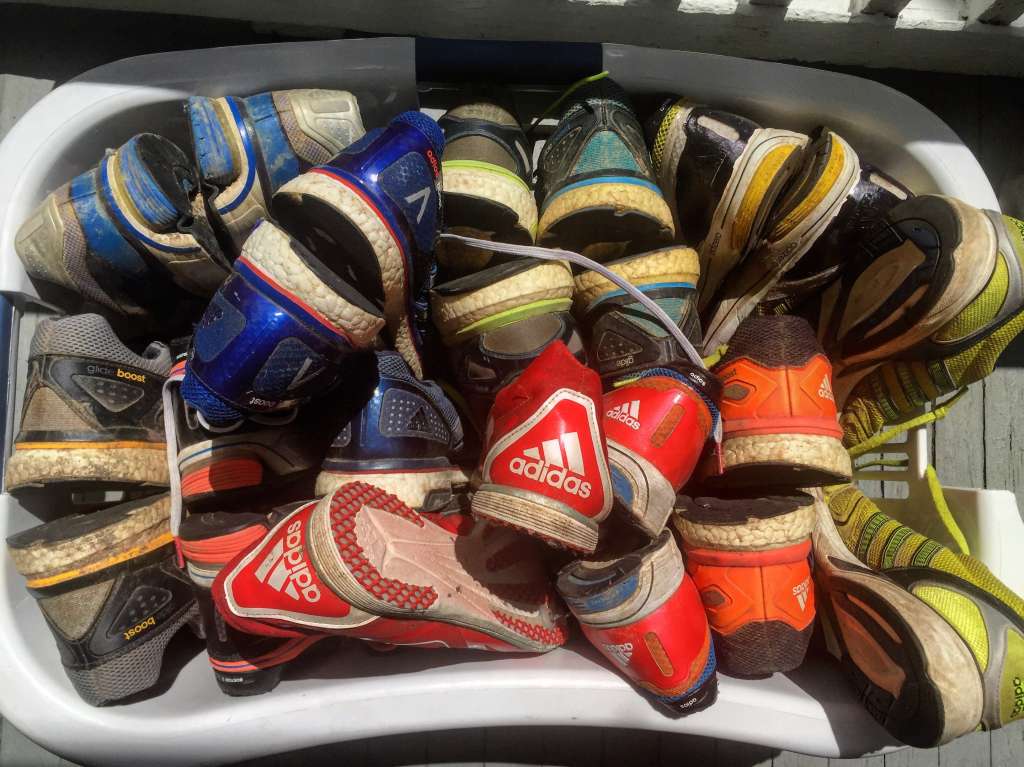 If you are looking to sell some of them, then having the old shoe boxes handy, or reusing your shoe boxes when you purchase new ones would help recycle the old ones.
Food donations
Every county has / will have a community food pantry nearby serving the homeless and needy. Make it a habit to donate non-perishable food items on a regular basis. Easiest way is to set aside a budget ($10, $20, $50) on a monthly or quarterly basis. If you are scheduling online delivery, this budget helps to regularly send food items on a specific day every month. Scheduling it from any retail or online grocery stores would be the easiest at no extra cost. Helps us get into a habit of donating.
If you are unable to set a monthly budget and still want to continue, when you get your groceries, keep aside one canned food item (beans, soup, sauce, jam – anything) or one toiletry item aside for donations.
One grocery cover (paper or plastic) can be kept aside to collect these donations.
Either ship it online at no additional cost, or drop it at your local food pantry.
Where to donate?
Look for donation bins like these below!
Salvation army and Goodwill stores accept donations and some of them even schedule pickups!
Look for local community flyers! While you are donating, you can also help support fundraising for your community!
Keeping the process simple helps!