All of us use many different types of storage devices over years to store our personal photos, articles, movies, emails and important records. Interesting to see how these technologies have changed over years.
Data storage
Pre-floppy disc era, floppy disks, CD ROMs, USB drives and now cloud storage!
Interestingly, the Save button in Microsoft apps still use the floppy disc.
Video and Audio cassettes
How many of these can you name?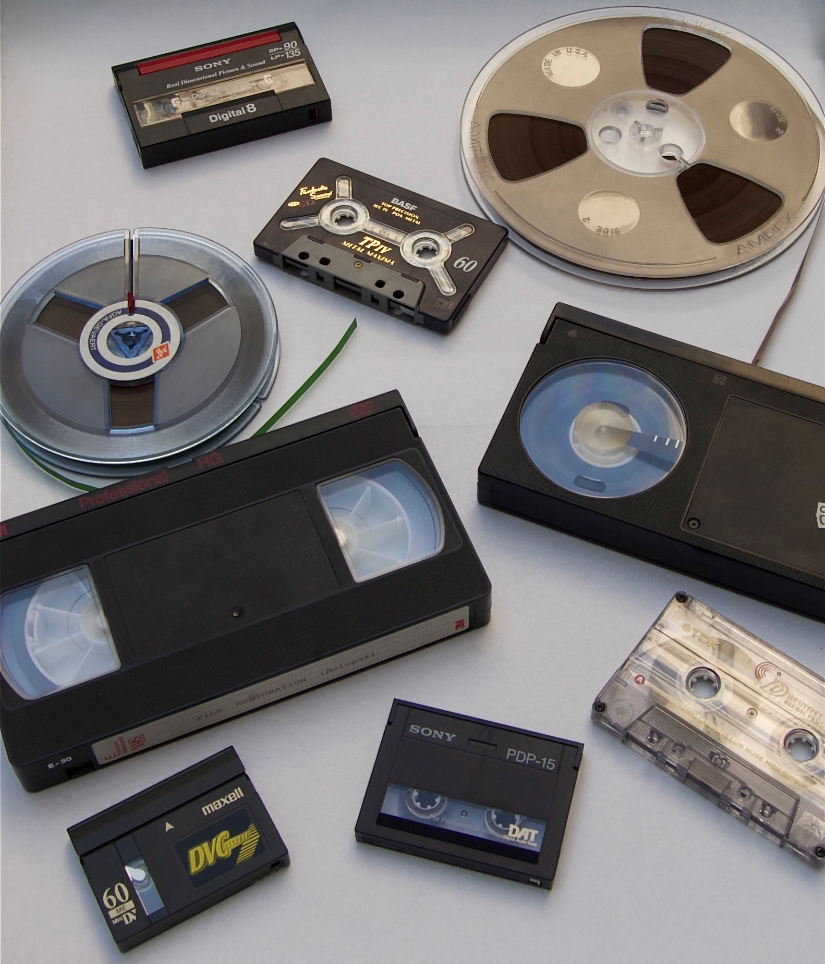 Movie recording, video cassettes, audio cassettes, camcorder cassettes…
These used to be business models setup around this device – video tape, recording and renting movies. That space and the industry has been taken over by Netflix and like now.
Audio and Video players – hardware devices
Television with an in-built cassette player used to be famous before the online recording of shows became a concept.
Audio cassette recorders and players were used to record voices of family members and movie songs. That industry has been taken over by Youtube Music, Spotify and many others. There are some old service shops that still exist – they help convert the audio files into mp3 and mp4 files. Quite helpful to re-record old family members voices and savor the memories.
Storage on Mobile devices
Most of our mobile devices (phones, tablets etc) come with an in-built storage capacity of 16GB, 64GB space etc. Most of our personal files end up getting stored on that. Additionally, we can now add extra data storage on our existing smart phones to increase the storage capacity (if we choose not to store the data on the cloud).
External storage support is a feature that is possible while using smart phones as well.
Storage servers
Earlier our personal data used to be stored in devices in our proximity, where we can touch & feel and store. Keeping these devices safe was also our responsibility. Now, with the advent of cloud storage, our personal data that resides on the cloud, has a server storage component included as well. That includes ensuring backups and worldwide access – without using any physical device from our end and with just a userid & password.
For movies and songs – most saved files, huge collection are available on Netflix, Amazon and Disney+ and many other local areas. This significantly reduces the storage needs – everyone does not need to store a personal copy of the movie. They can just access it whenever they want.
Managing these servers, ensuring they are always up & running, taking backups and making them accessible, ensuring security protocols are created, implemented and managed fall under the purview of those managing the storage servers.
We have gotten used to Mobile storage, Cloud storage for our Data storage and at best end up using flash drives for strictly confidential data. Many of the others have evolved and the older generations are seen as antique and no longer supported to a large extent.
What devices have you used? What has your family used in the past? Have you converted any old tapes into latest media files? Where does your mobile data get stored?
Being aware of what devices we use and why makes a difference! Awareness helps!