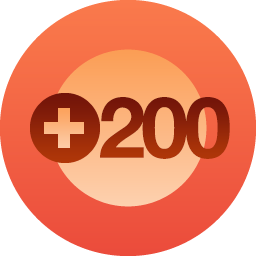 Feels nice to have 200 followers!
New relationships and new perspectives. Every day I seem to be learning something new!
I started blogging in December 2019… and the past 1.5 years have been eventful!
Sharing few key aspects that I have learned over the past few months
Write about what you are passionate about – you will never run out of topics
The more you read other's blogs, your perspectives do widen – but you might go through the writer's block frequently. So, have some time for yourself and write your blogs before reading others.
Set a frequency and stick to it. While no one monitors you and you are not accountable to anyone, your readers will get the flow and will look forward to your next posts
Sometimes your real life circles might not have time or inclination to read your articles, however if you have put in your heart into it, readers will come – might not be on the same day you write, but a few months down the line.. when they are ready to read!
Key readers who keep you motivated might change over a period of time – some may come and some may leave, Be okay with the evolving audience.

Sometimes life happens and you need to re-prioritize – which is absolutely fine! Don't be too harsh on yourself during those times!

Periodically check on the purpose (why you started writing) and whether it has changed. Realizing what has changed is critical as you continue on your blogging journey!
If your blog has served the purpose it was intended to, and you are moving on to other facets of life to reflect your creativity, wish you good luck! Do let your readers know before you sign off from your blog!
Share on social media – I am bad at it… need to improve (That would be my next goal)
Thank you to all my readers around the world!