Few years back had the opportunity to visit a Glass museum. Lovely experience and a quick cultural trip across the world!
Anyone who loves art would find it mesmerizing to visit a glass art museum. Unique pieces made of glass, preserved across centuries!
Sharing few pictures from our trip to the Corning glass museum and few others!
First thing that catches our attention is the medusa like tree made of glass. Yes. Every snake like piece seen on this is individually made and connected back to the main tree (or shape). It was interesting to see the tip of the tail of every piece had a similar tapering end, body has a similar size, and sporadically spread were a few pieces that had a bulb (or bulge) in the middle!
There are many cultural and country specific sections, one must visit to enjoy the breadth of what it has to offer!
A glass prototype of the eye! Look at the colors and shades of the blue inside and black in the middle!
Fascinated by this butterfly chandelier! Small size butterflies that are perfectly shaped are connected by a thin wire kind of glass back to the main piece, when it comes together – it looks beautiful as an overall chandelier! WOW.. what perfection!
This petalled flower is quite difficult to make. Picture perfect curves on every single petal in the flower, and looks even more beautiful when it comes together. It is not easy to make these perfect curves while working with glass (heat treatment is used to mold glass).
Would make an elegant fixture for a water fountain or a sink. While it is just made of black, it is still black glass 🙂 Wasn't glass supposed to be transparent? 🙂 How was opaque without any transparency be made with just glass! Amazing!!!
Glass rabbit – WOW! Every piece of hair/fur on the rabbit was a perfectly designed, shaped, sized piece of glass that was put together to make something perfect! Amazing skills!
In any art class, first step is to draw shapes and then fruit platter! Every fruit on this is distinct, shaped right, curves, lights an shadows perfectly placed, and yet – this set is made of glass 🙂
Some other glass art that inspired me to visit glass museums!
Glass bowl
Glass art panels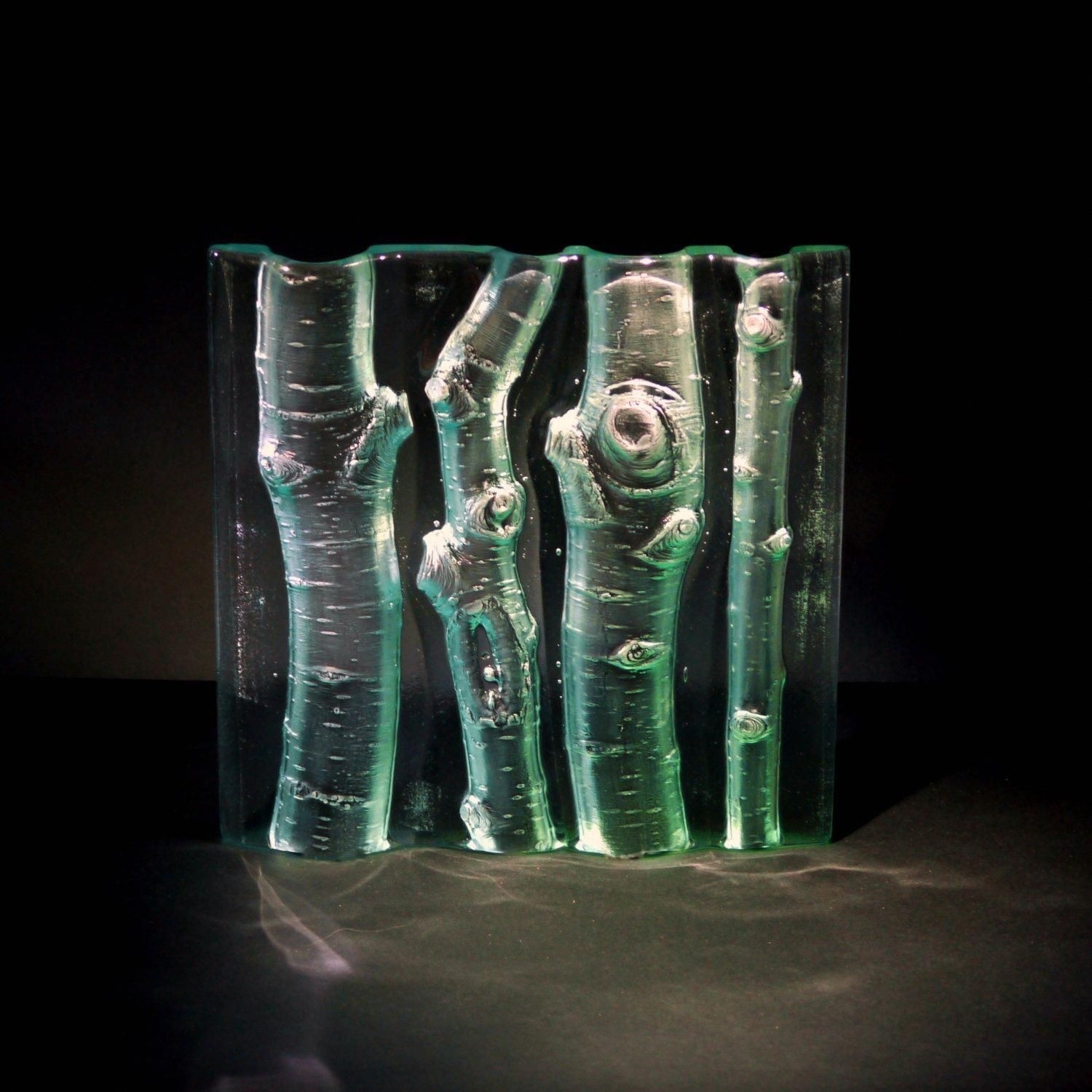 Czech and German Fine art
3D glass sculptures inspired by wind and water
Glass blowing is an art. The colors, patterns and shape for a single blown glass piece without attachments is hard and requires a lot of skill, technique & patience! Hats off to the artist who created these!
Knitted scarf pattern using glass…! WOW!
If you are an glass art enthusiast, you would enjoy visiting these museums
Contemporary glass museum-> Visit contempglass.org
Corning Glass museum -> https://home.cmog.org/
Did you like any of them? What was your favorite?