During exam time, having a list of healthy food & snacks readily available for breakfast, lunch bags and late night studies helps!
If you have a child preparing for exams in the upcoming weeks, stocking up your kitchen with some of these helps!
1. oranges
Oranges are very good during exam times. A burst of fresh energy helps! Include it in lunch bags and have a few ready to eat anywhere. While oranges take away the lethargy, children tend to avoid sleeping off during exams.
2. Yoghurt (probiotic)
While Yoghurt is a good probiotic, it helps digest food better. Choose a brand and flavor that works for you and ensure it is stocked up in your refrigerator. One cup of yoghurt a day is a good habit to maintain your digestive system.
3. Trail mix
For those who do not have a nut allergy, trail mix is a quick boost of energy filled with healthy nutrients. Trail mix made of mixed nuts, raisins, dried fruit, pumpkin seeds work well for exam time snacks. 2-4 oz trail mix followed by a non citrus drink works perfectly. If you choose spicy snacks like Indian mixture (chanachur), make sure you have some yoghurt or lassi to wash that down.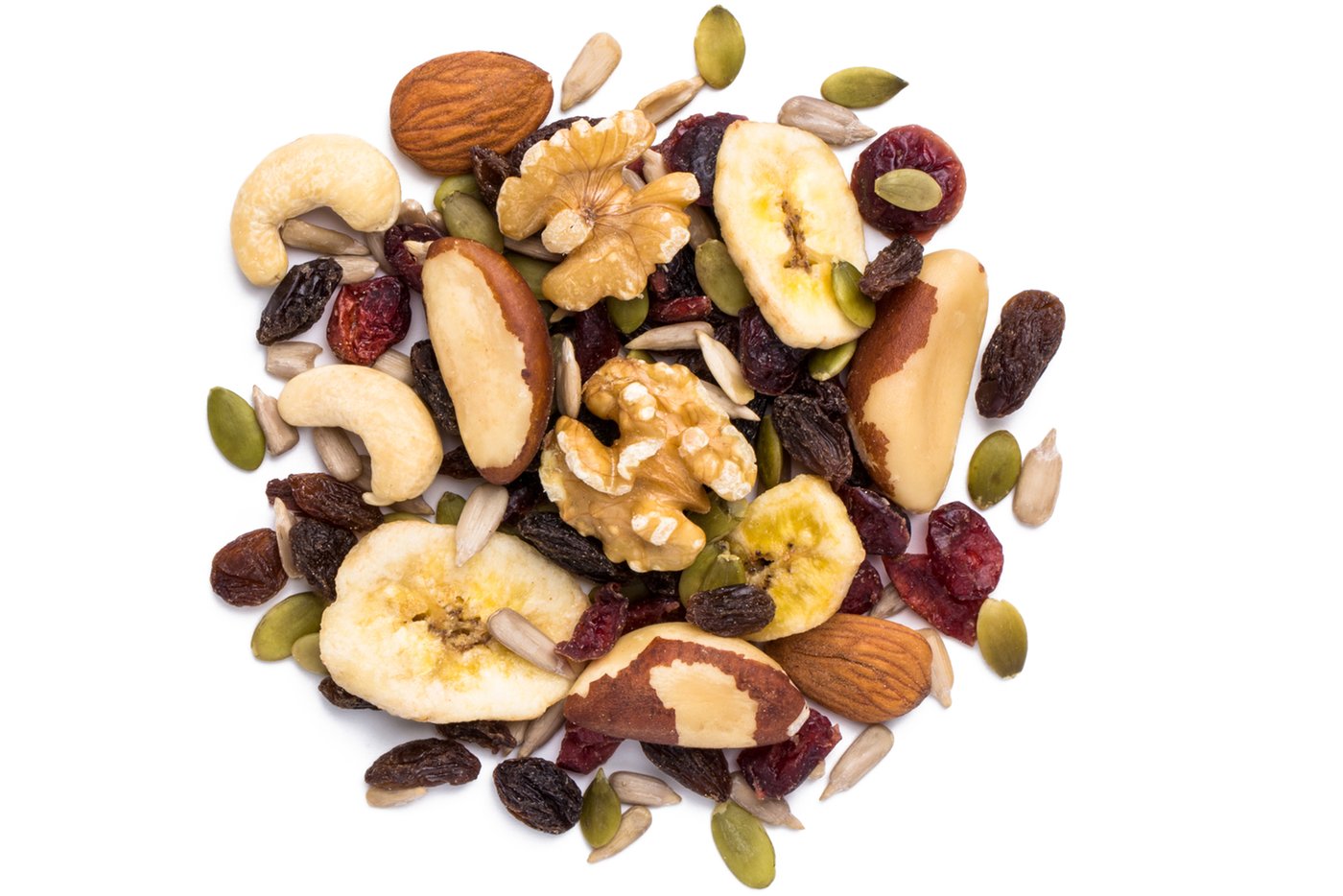 4. Smoothie
Smoothies with fruits and low fat yoghurt are perfect for early morning breakfast or quick healthy snacks. While it is filling, it would let you go for a few hours more without feeling hungry again. Blend low fat yoghurt (add mango puree, berries or dried fruits).
5. instant noodles
This is an easy to make quick dish that leaves a satisfying feeling. Every culture has their own way of making noodles. Do plan to drink some warm water after it to ensure you do not end up with a heartburn! Perfect for late night studies and especially when you want to push yourself for a few hours more.
6. Apples with peanut butter
Take this as a quick snack during exam breaks. Healthy and quick boost of energy.
7. Cereal bars
Also known as breakfast bars, perfect exam time food to carry as a snack or breakfast when you are rushing.
8. carrots with ranch
Quick lunchbox recipe during exams. Easy, healthy and tasty finger food for snacking!
9. Omelettes
Eggs in any form are healthy. Be it boiled, scrambled, quiche or an omelette. Perfect recipe breakfast on exam days, filled with healthy protein and nutrients.
10. bananas
Filled with nutrients, bananas have a calming effect, reduces additional food cravings and helps the digestive system, aids in concentration.
While eating the right food can help you stay healthy, awake and refreshed during exams, do not forget the basics below…
Be well rested before your exam
Eat a proper breakfast on the day of the exam
Drink water and have a water bottle handy
Have a quick snack handy for breaks during exams
Practice taking deep breaths to calm down
Wish you good luck!
Do share any other tips that help you focus during exams!