What do we have control on? The feeling of helplessness is in the air and our thoughts tend to get to pose this question pretty frequently these days!
Emotionally getting drained. What can we do to help the situation? How can we help our friends, relatives and community? There must have been something that we can do, that we might be missing out.
The fear of missing out is significantly high!
Sometimes we get to the point in life, where we just cannot control everything that is happening around us – however great we might be at multi-tasking!
What can I control?
My Attitude

My Actions / reactions
My Behavior
What / Whom I follow/unfollow on social media
What I watch
My personal boundaries
The way I choose to speak to others
Focusing on what inspires me
What I cannot control?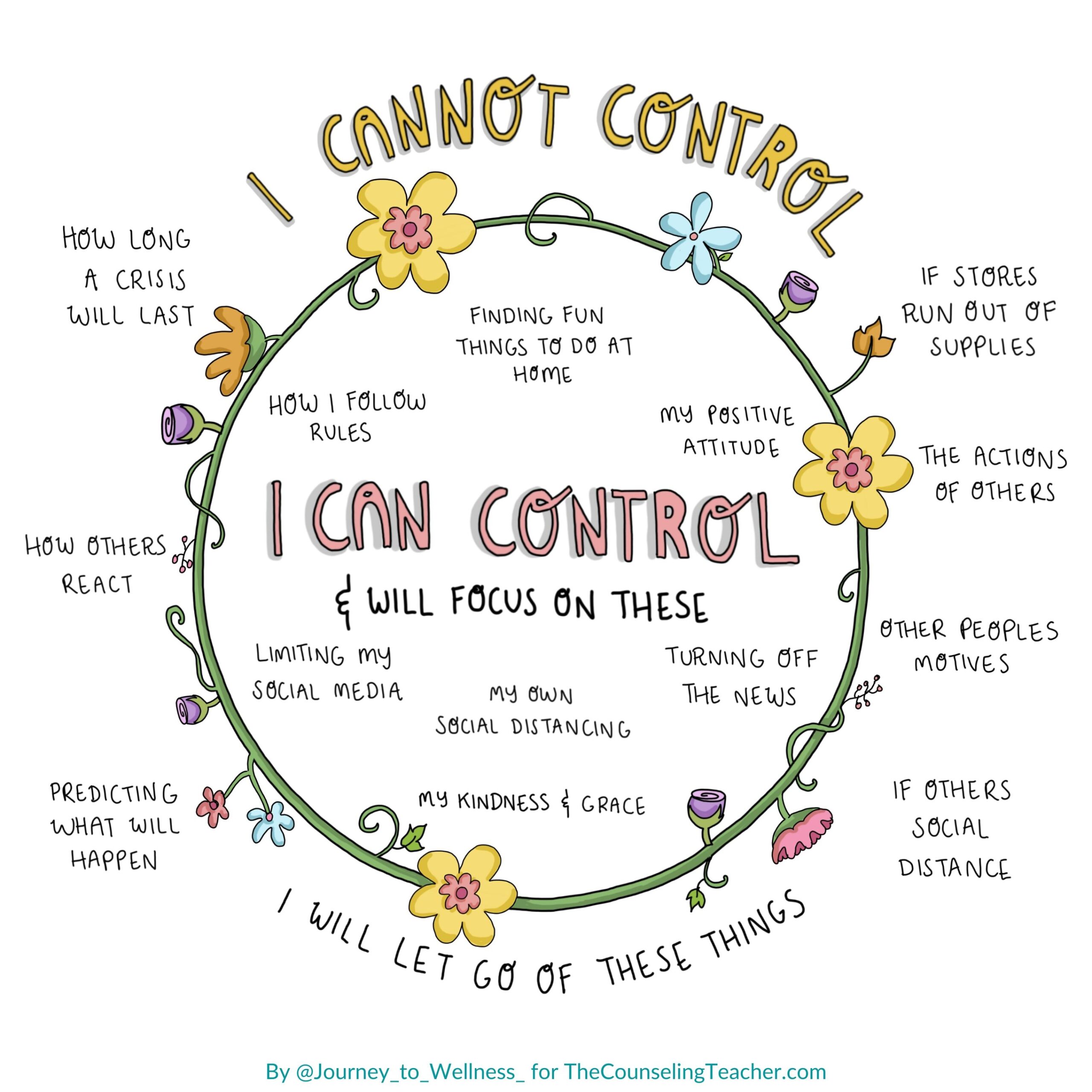 While we all need someone to vent out our personal feelings, emotions and perspectives, talking to a friend or a family member helps! Posting it on social media networks only increases the panic & anxiety of everyone in our circle/network.
Talk to our own family members and check on how they are feeling! Let them speak and voice out their feelings and opinions – it may take us by surprise sometimes!
We do not know what the other person might be going through, being kind and avoiding group discussions on topics outside of our control helps reduce panic levels – especially for those who are silently listening/observing and forming perspectives.
I see some whatsapp group admins explicitly asking members not to post anything about a set of topics, another group restricting conversations to certain topics, another group focusing only on prayers etc. I find this to be quite a healthy of interacting – leaving the choice to the individuals to seek information they want to know!
Worrying about how things might go wrong does not help set them right!
Do share any tips that have worked for you…!